Furniture Makeover Tutorials
Are you looking for furniture makeover tutorials featuring photos and step by step details? You came to the right place. I share the complete details on all of my furniture projects. It might be a little haphazard sometime or hard to follow but that's just me.m
I'm starting with number 10 of my top furniture makeovers and working up to the number one spot. Kind of sounds like one of those talent shows where the suspense builds doesn't it. Maybe you can already guess what the number one project is or maybe you're new here and will be inspired to come back!
10 Best Furniture Makeover Tutorials
1. Seed's Tricycle Red Vintage Radio Cabinet
This is the piece most know me by. I paint furniture to sell but the radio cabinet is mine. After painting it I just couldn't let it go. I have to admit to patting myself on the back for this one.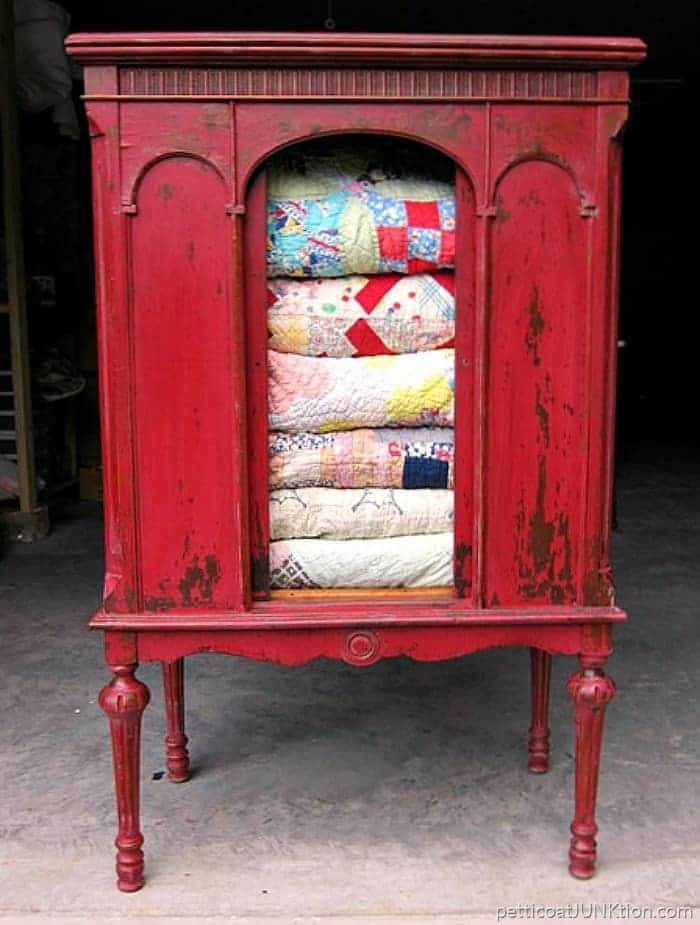 The cabinet sits in our den and sometimes the doors are open and sometimes they are closed. Depends on how well the quilts are stacked.