If you love the country look, then a rustic farmhouse table is a given. We'll show you how to use one in the dining room, the living room, and even the hallway. But farmhouse tables barely scratch the surface of this warm, lived-in style. Pair yours with classic black lanterns or galvanized steel hanging lamps that also introduce a bit of industrial design.
Whether you want to dedicate one free corner to farmhouse furniture and decor ideas or you want to fill your whole house with fabulous farm fresh finds, we've got your ready-made inspiration board below. From seating, surfaces, and lighting to flooring, architectural features, and smaller accents, we've gathered all of this season's best country-inspired standouts in one convenient list.
1. Mid-Century Industrial Meets Farmhouse Chic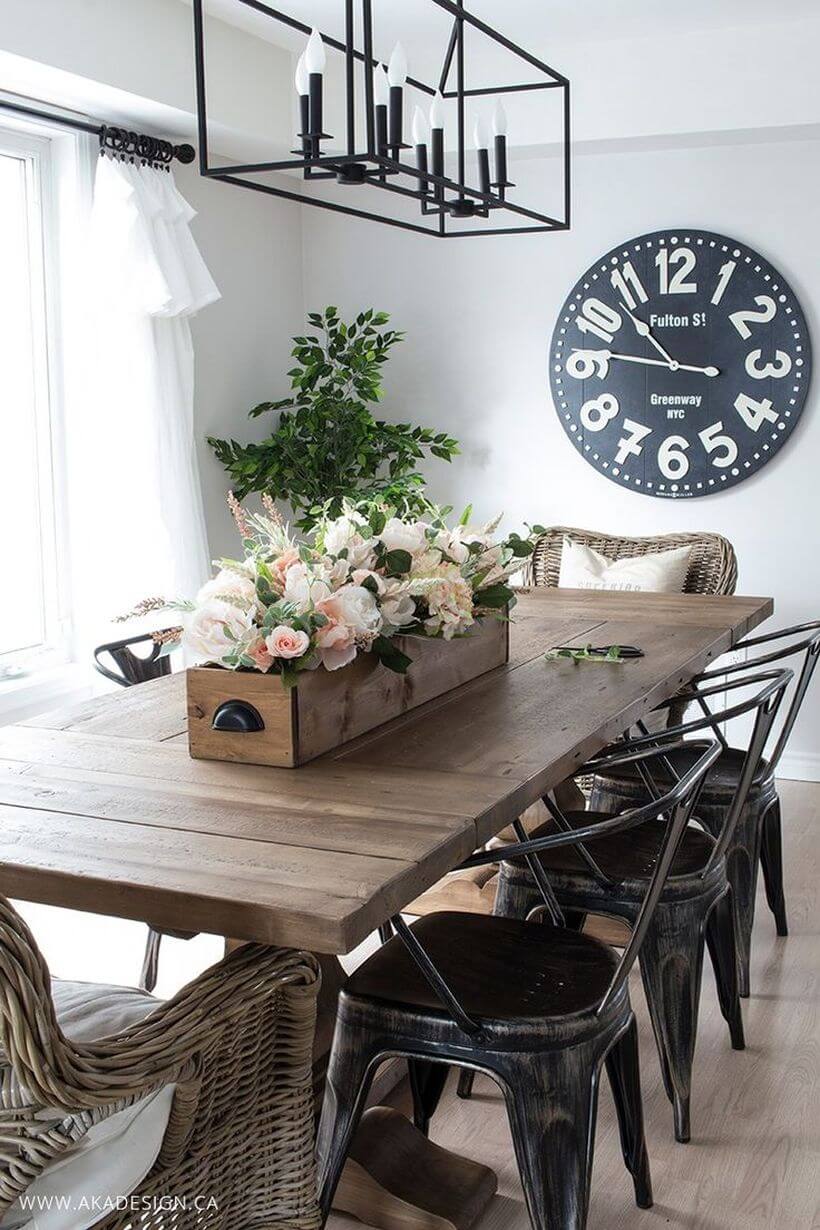 Balancing industrial and farmhouse looks is very popular, and this composed dining room does not disappoint. The wooden table, iron chandelier, metal chairs, and wicker captain's chairs work beautifully together with the fresh florals in the centerpiece. White flowing curtains and a large, chunky clock finish off the blended look handsomely.
2. Mixed Stains and Simple Accents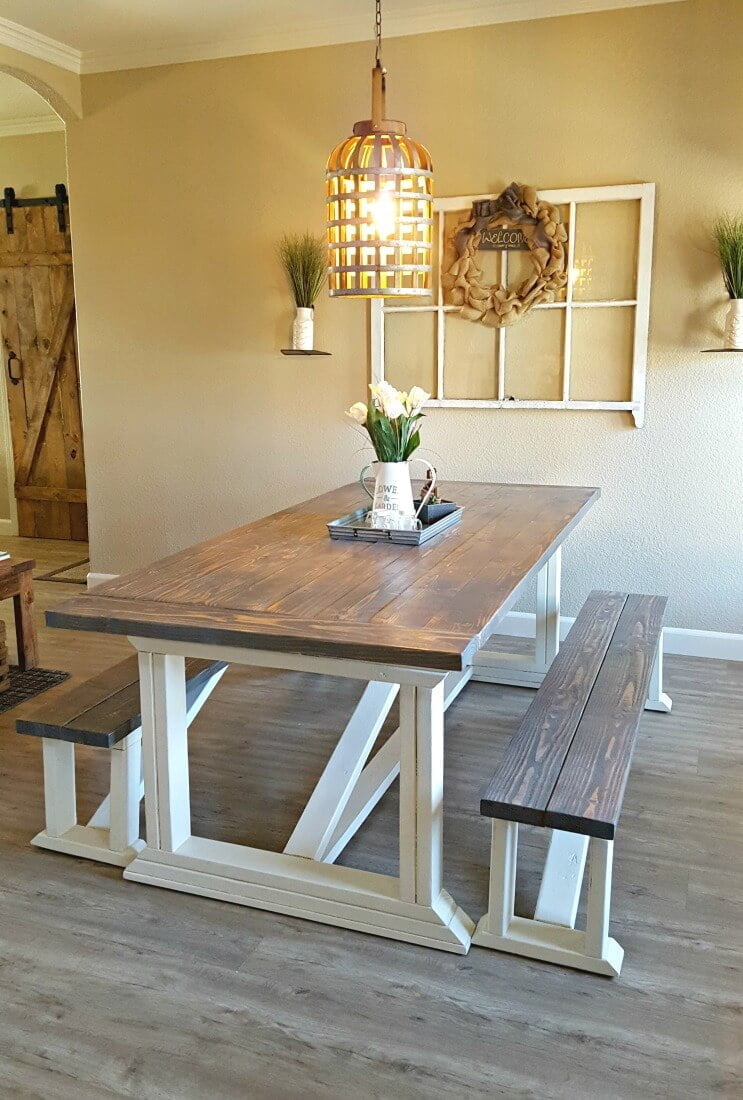 Imagine this two-tone farmhouse table loaded down with holiday favorites! Don't be afraid to mix stains; the dark wood on the table top and benches contrasts nicely with the grey finish on the floors. Another window on the wall with a wreath and a lantern pendant finish out this dining room perfectly.