You may have some pieces of outdated or stained furniture in your house that look boring. Don't be so quick to pass them by. Because you can give them a face-lift without spending a fortune. And it doesn't have to be hard. You can use upholstery spray paint to instantly change your ho-hum fabric into a modern masterpiece. Or have a Pottery Barn style dresser revival by replacing a row of drawers with a row of baskets.
1. Turn Old Drawers Into Kids Bookshelves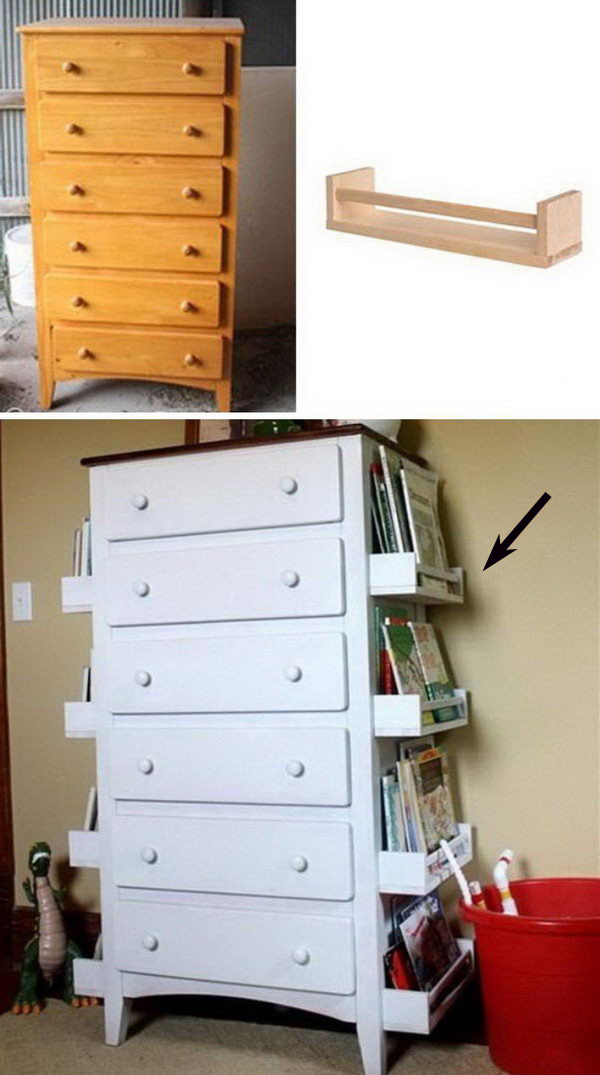 It is quite simple to make a cute, space-saving dresser with bookshelves from an old chest of drawers and some racks. All you need to do is polish and paint your drawers and racks to match and then trim the racks to size before installing them on the sides of your drawers as a small, combined bookshelf.
2. Dresser Hutch Turned Sofa Table Or Shelf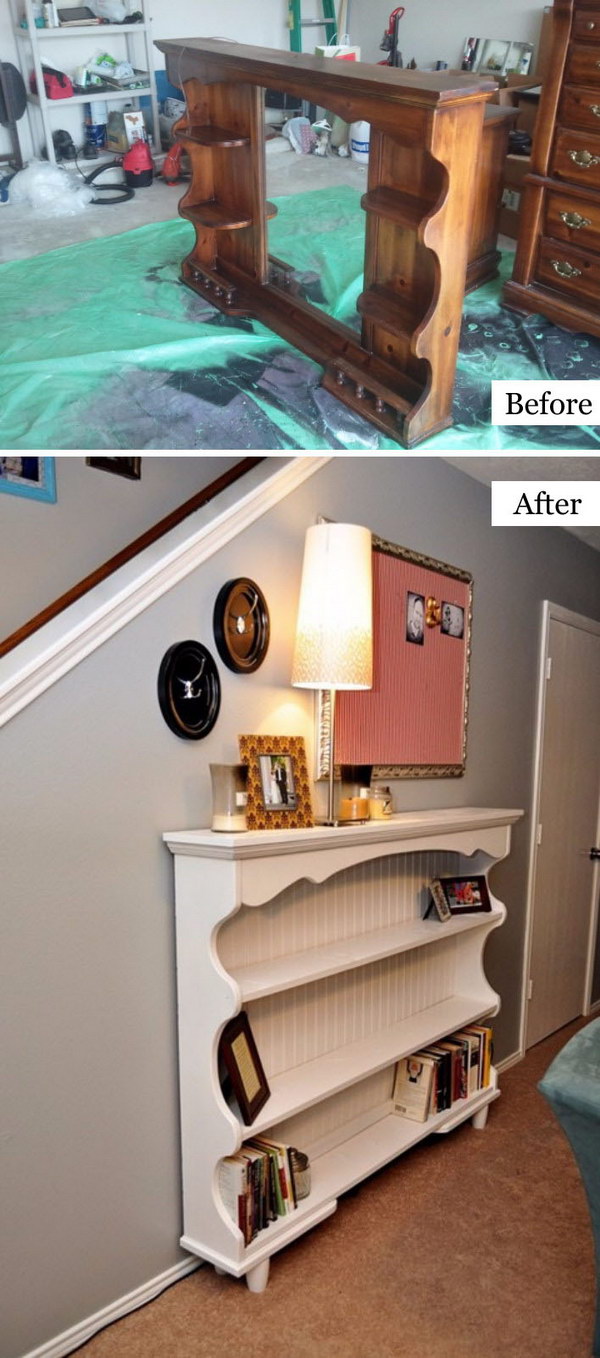 No one would have guessed what this beautiful, cream, vintage-style bookshelf looked like as a traditional dresser hatch. A change of position, color and texture gave it a new life as a stunningly elegant open shelf.