Painting cabinets might be a daunting process, but you can learn to do it right the first time by avoiding these five mistakes!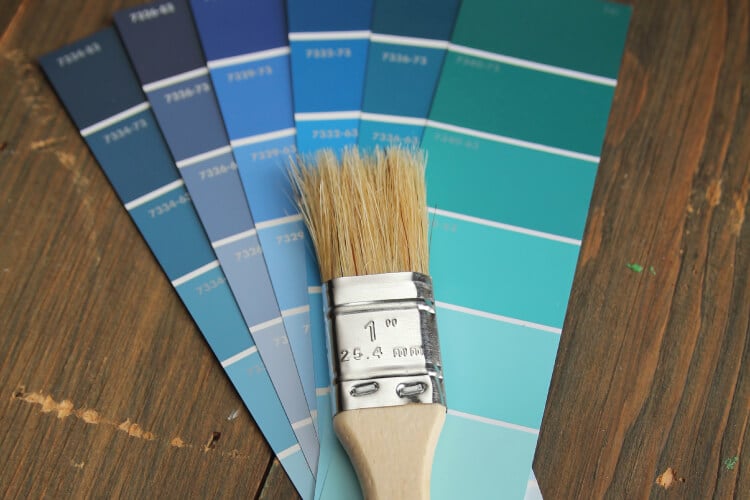 We recently renovated our guest bathroom. The biggest DIY project was painting the cabinets a deep teal. The cabinets were old oak and in rough cosmetic shape (though underneath they weren't so bad). You can see how badly the finish was worn down in the below photo. Clearly 25 years of use had taken their toll.
I read a few blogs on the best way to go about painting cabinets, so I thought it would be pretty easy. But it wasn't. And I made a handful of mistakes that I'll share here so you don't have to make them yourself!
I started by sanding the cabinets, which led me to my first mistake.
1. NOT SANDING COMPLETELY
I borrowed my cousin's palm sander, which actually worked great for the most part. Of course our cabinet doors had some places the sander couldn't get, and that's where things got a little hairy. I gave them a rough hand sanding, but I should have spent more time on those nooks and crannies. The paint, even with primer, had a harder time sticking, leaving me with uneven spots, and requiring more paint.