Outdoor furniture is something that makes your patio and backyard into an outdoor living area that you can enjoy with your friends and family. The more seating options that you have, the more comfort you can offer to your guests.
Unfortunately, purchasing a lot of outdoor furniture can add a big expense to your summer expenditure, but there are better ways to create a lovely seating area than making extravagant purchases which will not last more than a season.
Using old pallets, you can create benches, tables, shelves, and even places to put some potted plants in your backyard. In this guide, we will look at 8 different outdoor pallet furniture ideas that can help extend your living space into the backyard. Each one is unique, but it can become the focus of your next barbecue.
1. A Comfortable L-Shaped Bench with Planter Potential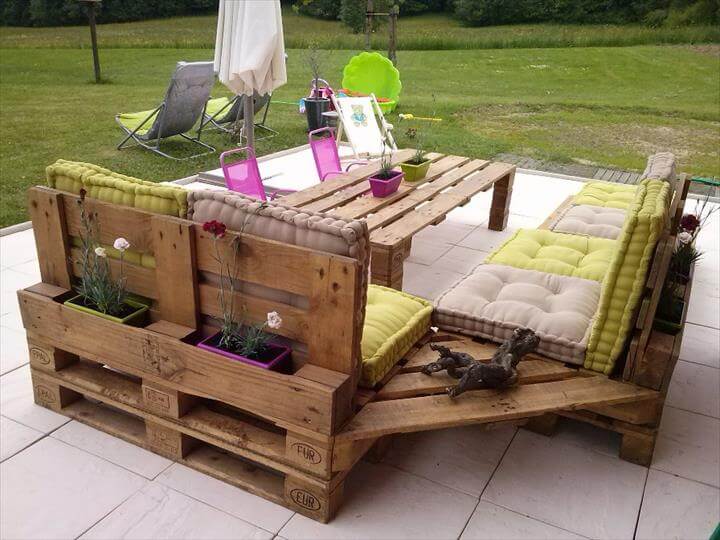 This comfortable L-shaped pallet bench is perfect for your backyard entertaining needs. This truly unique backyard couch seats a number of guests at the table to eat, drink, be merry while enjoying the festivities. In addition to its functionality this bench doubles as a planter, adding a decorative and natural feel to it. You will get years of use from this beautiful seating arrangement.
2. Cushioned Tree Swing for a Sunny Day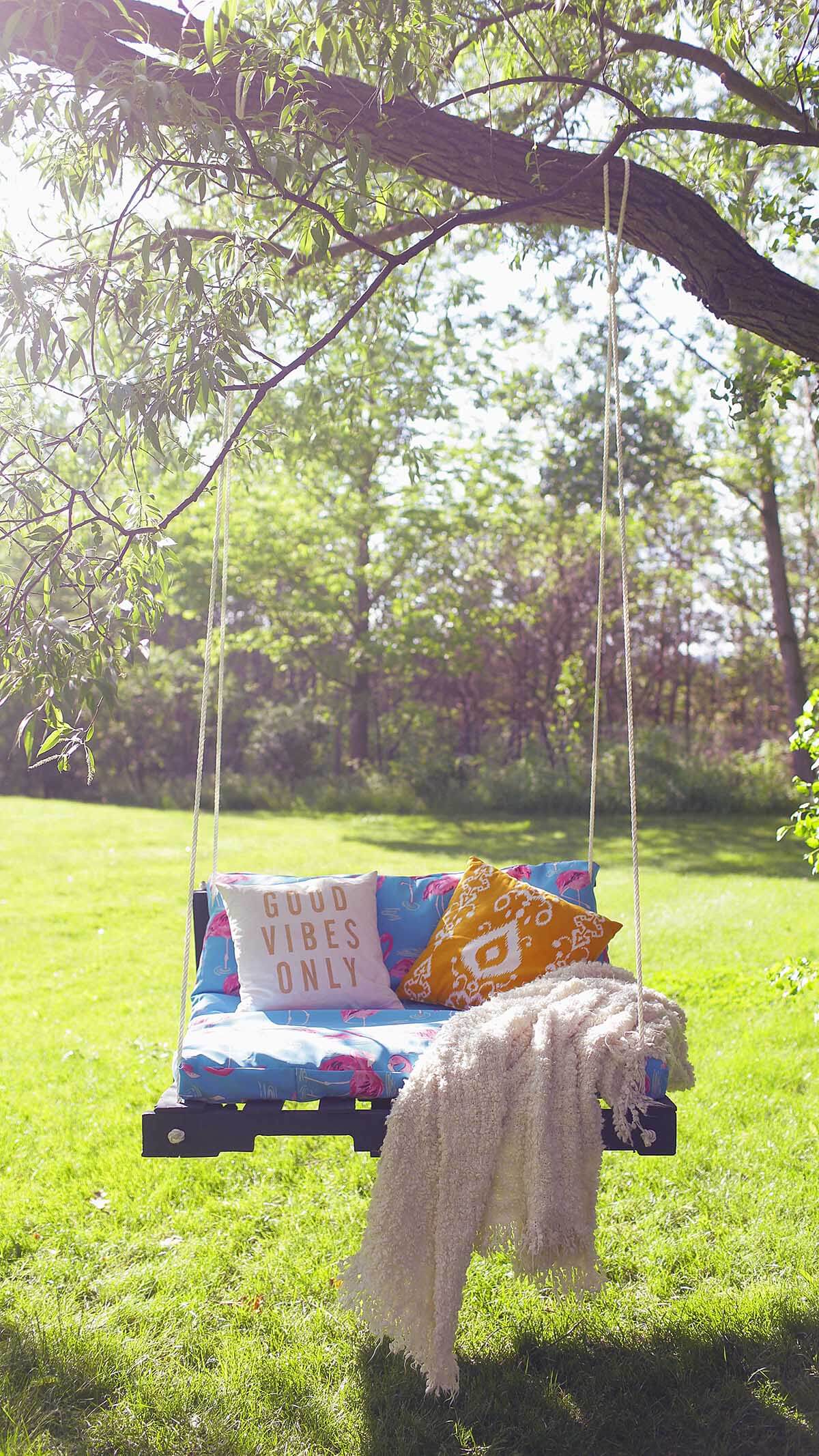 If you're looking to enjoy the shade of your favorite tree on a lovely and bright sunny day, allow this cushioned seat to swing into your life. Sturdy ropes suspend this pallet seat from a strong branch. The plush pillows bring comfort and a sense of ease as you swing the afternoon away.