5. Reclining Seats for Your Patio or Deck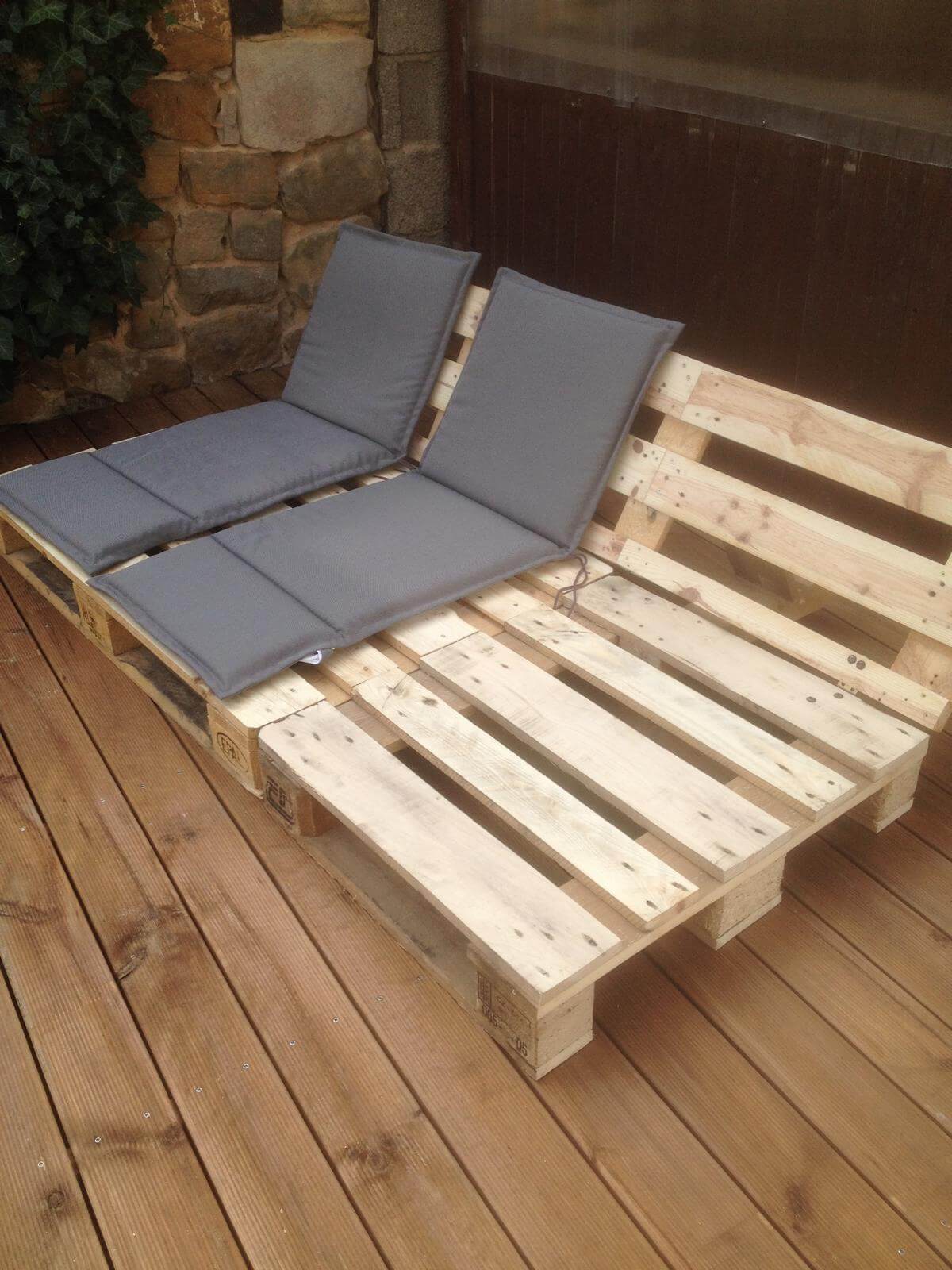 Make your patio more comfortable with this innovative take on reclining seats. This exceptional patio couch is large enough to accommodate a few people easily. Adorned with comfy cushions, you can enjoy an evening out under the stars having drinks with friends. In need of an inexpensive patio couch, this cushioned pallet will fill all your desires.
6. A Beautifully Stained Wooden End Table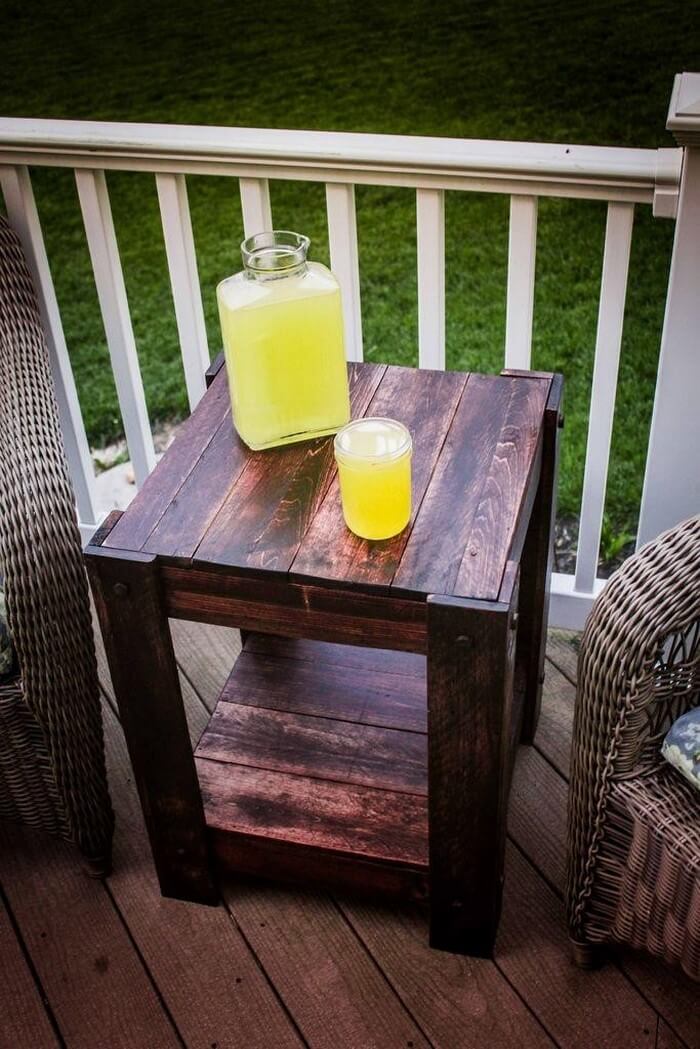 Looking as if it came from the floor of a high-end furniture boutique, this inexpensive dark stained wooden end table is a wonderful addition to your outdoor furniture set. This table provides a sturdy and beautiful surface to place your drinks or books as you enjoy a cool evening or warm afternoon outside. The finish is so perfect, no one will believe its true origin.